TV & Movie Car Services
The Premier Knight Rider Replica Appearance Vendor in Connecticut.
(475)212-2110
Rent KITT for your event and more!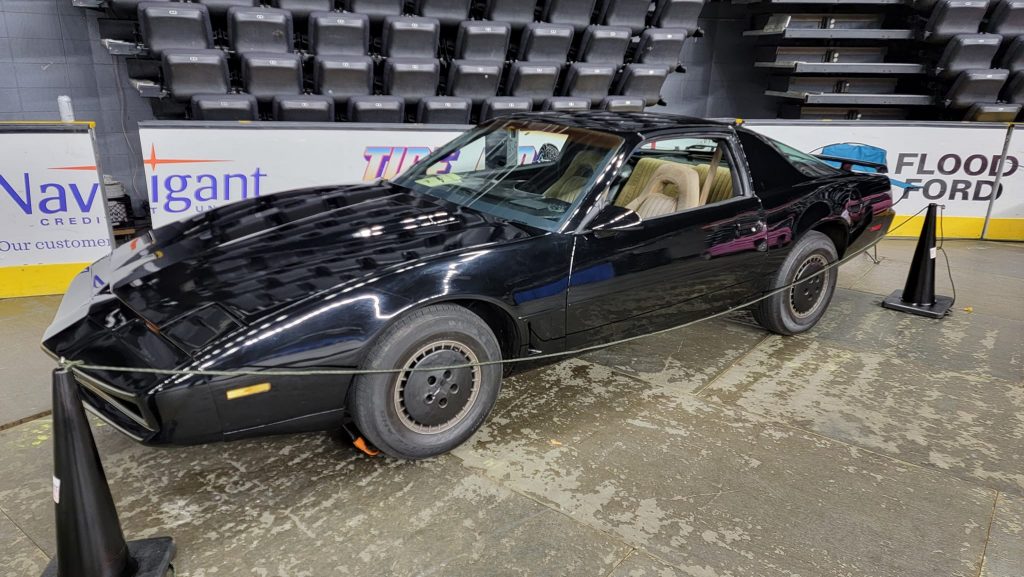 Next Photo Ops Event:Keep your scanners peeled for more announcements soon.

Vehicle Details:
1983 Pontiac Trans Am
Formerly a High Output Model, one of approx. 662 made for 1983.
Currently powered by a Chevrolet 350 Crate engine
5-speed Manual T5 NWC Transmission by Borg-Warner
4 Wheel disc brakes
No T Tops. While KITT had T-Tops, Many cars with T-Tops leak. They also did use Non T-Top cars in the series, and simulated T-Tops have been added. It leads to an interesting talking point.
Knight Rider Details:
Older style season 2 dash, Possibly made my Marks Custom Kits or Rob Louisell
Ideegeniali Season 1/2 Electronics
KRW Steering wheel
Automatic Shifter Knob
Switch Pods coming soon
Asus Computer powering right display and speaking (KITT will answer when spoken to via specific phrases)
Raspberry Pi 2 Powered scanner with 8 ch relay board
Raspberry Pi 2 powered Left Display w/ Video Graphics
Photos: